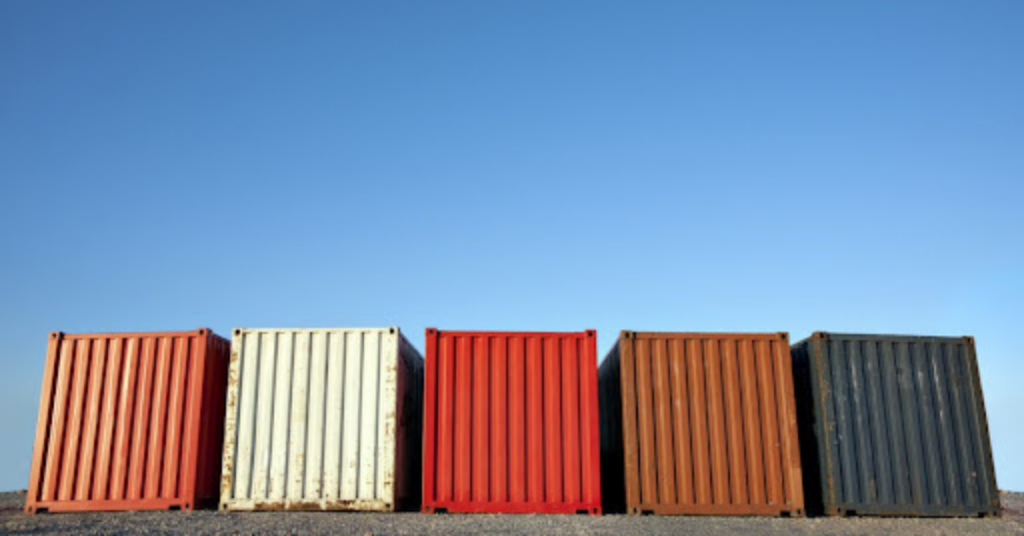 Buying used shipping storage containers saves a ton of money yet appears to be an overwhelming process. The good news is when you know what to ask, getting a great deal on these containers is quite easy. Instead of wondering if you asked the right questions, be armed with the knowledge you need to get what you want at the price you wish to pay.
1. What Size Container Do You Need?
Knowing container size is essential. Most common sizes are 20′ and 40′ averaging 8′ wide x 8'6″ high. Depending on your needs, this could be too much or too little space. Do your homework and remember, measure twice, pay once.
2. What Features Do You Need?
Features include HVAC, shelving, refrigerated units, single or double entry, windows, and internal locking systems. Not all used containers have these features, so prioritize features to get the most bang out of your buck.
3. How Long Will You Need It?
Consider renting used shipping storage containers if your need is for less than a year. Once you cross the year threshold, consider buying the container. The break-even point averages 2-3 years. After that point, it's more expensive to rent than buy.
4. What Is the Delivery Cost?
Shipping storage containers are large and heavy and impossible to transport on a regular truck or trailer. Ask if delivery cost is included in the price. It's possible a long distance or difficulty getting to your property could result in a higher delivery charge. Make sure you understand the conditions of delivery and the charges within before committing.
5. What Condition Is the Container In?
Just like you kick the tires with a car, do the same with a container. Find out how the container was previously used, what climate elements it was exposed to, and if there's been any damage or repairs. Make sure to inspect the actual container in person – not all containers are the same.
6. What Type of Security Do You Need?
Get a unit with a good, quality lock if you're worried about anything inside being stolen. Many external locks are cut with bolt cutters. If security is a concern, buy a unit with an internal locking system. This will be a massive deterrent and help you rest easier when the container is not in your line of sight.
7. Do You Need Permission to Place the Container on Your Property?
Always check to see if you will need a permit to keep a container on your property. Requirements depend on location and there's nothing worse than receiving a fine for something you didn't know wasn't permitted.
8. Will You Need Site Prep?
It's best if your unit is on a flat, dry area of land. Try to prep the site so delivery of the unit is as easy as possible.
9. How Do You Shop for A Used Container?
Use reputable sellers regardless of the third party or direct retail considerations. Onsite Storage Solutions understands the needs of many types of customers and helps you get the right shipping storage container.
10. What Are the Buyer/Seller Responsibilities?
The customer's responsibility is understanding whether the unit comes with a warranty. Additionally, it's up to the customer to arrange logistics for payment, delivery, and site preparedness.
Be Confident When Buying Used Shipping Storage Containers
Buying used shipping storage containers should be a straightforward process. Getting answers to these questions ensures you have the right container for your needs. Start asking these ten questions by getting a custom quote for your storage container cost.