The Boxville Marketplace in Chicago's Bronzeville neighborhood is a new retail and street food destination that brings together the city's best elements – art, music, cuisine, and micro-businesses.
The award-winning marketplace began with just one retail space built out of a shipping container in 2014 which has evolved into a fast growing retail destination with 17 stores and small businesses all constructed from containers. The marketplace has grown since its inception and now includes a variety of unique and colorful businesses including The Boxville Gallery, The Hotdog Box, Da Book Joint, Natty Bwoy, Stoviink and more. Check out the full list of businesses here.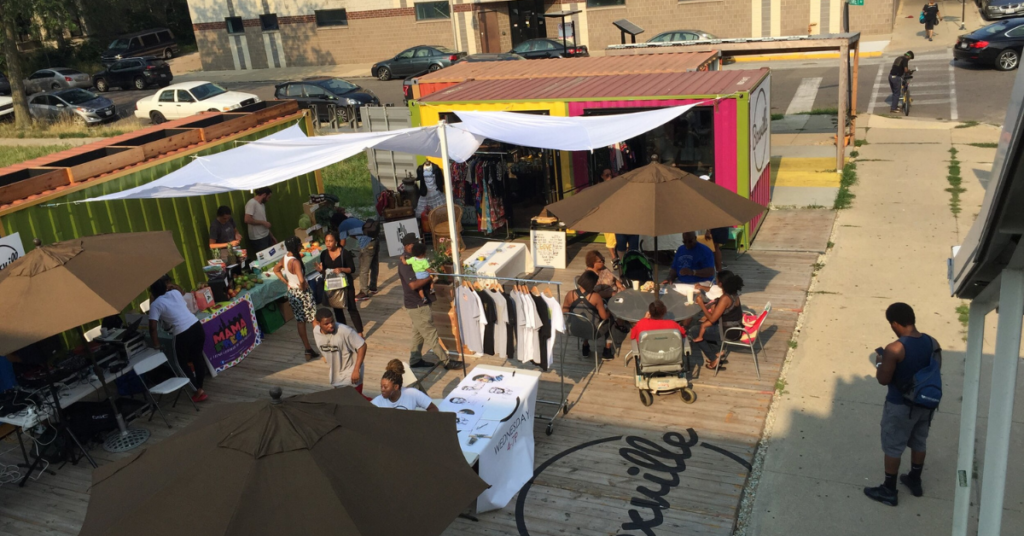 The shipping containers have been customized by vendors to give them their distinctive look and feel that sets each one apart from the others. This provides visitors with a truly unique shopping and dining experience that cannot be found anywhere else in Chicago. The Boxville Marketplace is the perfect place to spend an afternoon exploring all that it has to offer, from browsing through the art on display at The Gallery to enjoying some delicious and fresh foods at Synergy Foods. There's something for everyone at Boxville, so be sure to check it out when you're in the Bronzeville neighborhood!
Check out this video highlighting some of the amazing vendors housed.
On-Site Storage Solutions offers comprehensive services for all of your shipping container needs, from sales and rentals to modifications and customizations. Our team will work with you to ensure that you get the right container for your business, whatever it may be. Contact us today to learn more about how we can help you get started in the Boxville Marketplace!