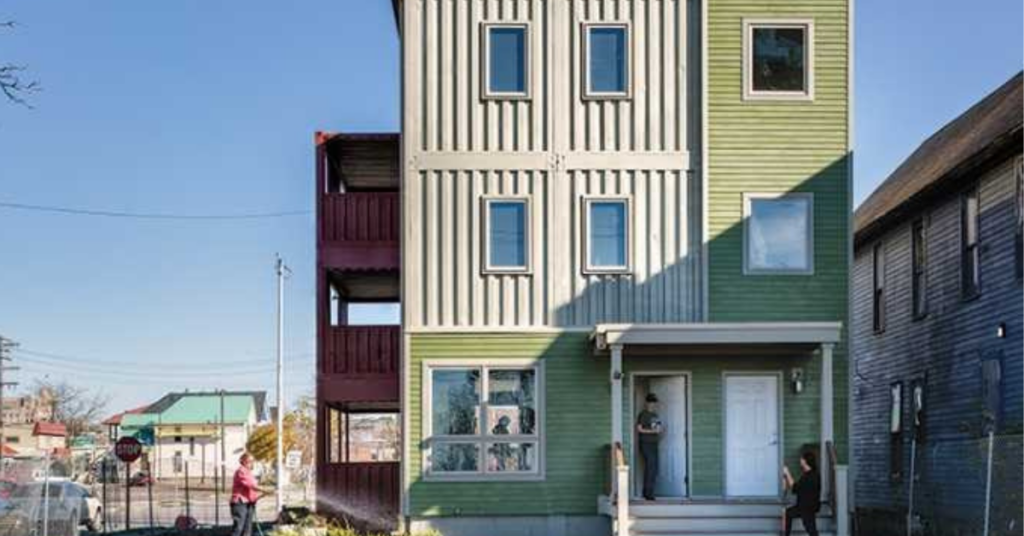 Conex Containers are being used and repurposed in a variety of real estate structures, including restaurants, offices, and shopping malls. Shipping container homes are also becoming a housing option for people who want to downsize on square feet while maintaining energy efficient and sustainable green living.
In Detroit, a creative architectural company called Three Squared a shipping container developer converted these shipping containers into condominium model units by providing in-house architectural design and full-service engineering. Their most notable work is Trumbull Squared, a pair of huge shipping container condo units in Corktown, Detroit. The buildings have a contemporary, industrial aesthetic with exposed metal corrugations and an open design.
According to the firm, there are several benefits to cargo container architecture, they include the impact on the environment (reusing and repurposing shipping containers that would have remained unused in a yard), timeliness (it took 6 hours and 15 minutes to install the 9 shipping containers for Trumbull Squared), and the cost for a one-bedroom apartment cost only $140,000 to construct which is much less than traditional house construction.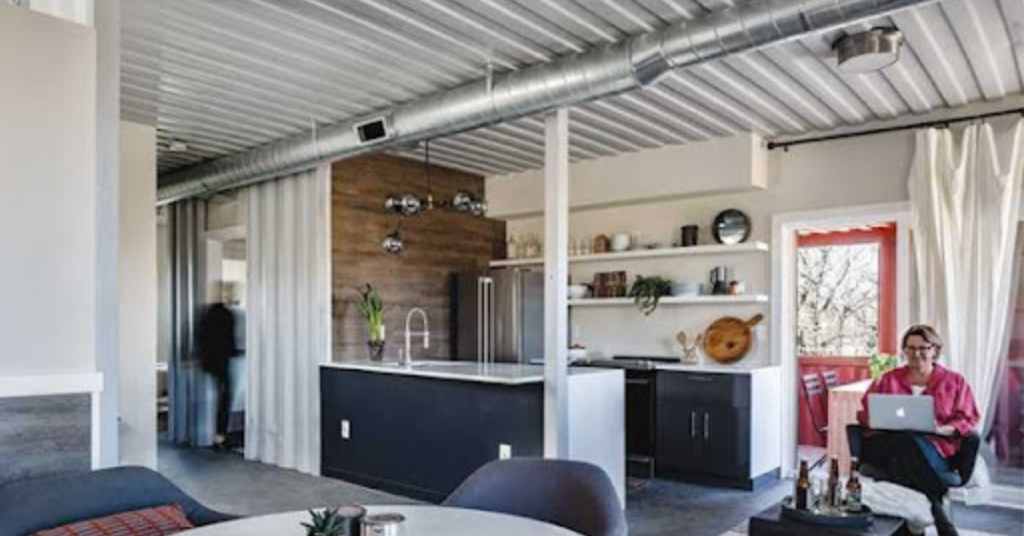 The exposed walls were intended to give the area a more natural appearance, according to Fowler, vice president of operations for Trumbull Squared, who built the prototype unit as part of an ambitious multiphase condominium project consisting of converted old shipping containers.
The rustic look of the building is preserved through exposed peeks of steel containers, which was intentional. On the second floor, a circular hole cut in the drywall ceiling exposes steel below.
"We left specific things so that people could see them and say, 'Here's one container, here's another,'" adds Fowler. "They want to feel it."
On-Site Storage Solutions
On-Site Storage Solutions wants to congratulate the entire team on this innovative condo constructed from reused shipping containers. If you want to construct your own shipping container condo complexes or you are seeking alternative home construction using shipping containers, please do not hesitate to contact us at (888) 405-8772 since we have a huge selection of used and new containers in Detroit, MI. and throughout the US and Canada.