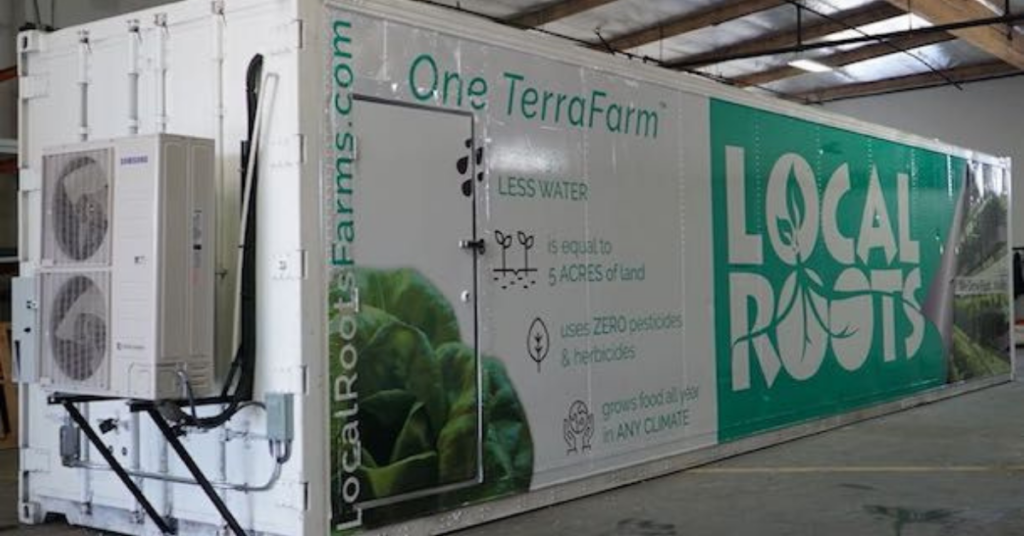 Storage containers are becoming increasingly popular as a storage option. They combine affordability, durability, and environmental friendliness in a way that no other product does! Because they offer so much flexibility, shipping containers are swiftly increasing in popularity. You can store anything from furnishings to parking lot to grocery store to fresh produce or clothes in them – the possibilities are endless! A company in Los Angeles has even utilized shipping containers in the farming industry and created mobile and pure greens container farms that are changing the industry.
Local Roots was formed in 2013 by two young entrepreneurs in Los Angeles. Their initial acquisitions were a couple of 40-foot shipping containers that had been broken down to cut down on transportation costs. Local Roots then upcycled them into modular, shippable, and customized growing environment farms that can each produce as much as five acres of farmland. The goal of the company is to supplement freight farms rather than replace outdoor agriculture by adding additional farmland to already functioning farms.
The TerraFarm, as the converted shipping containers have been dubbed, is an agricultural work of genius with temperature controls and water systems designed to prevent waste. With recirculating hydroponic systems that use 99 percent less climate controlled water for growing food than outdoor farming, their shipping container-cum-urban farms are kept warm and regulated. They also developed an innovative LED lighting system for vertical farming beds to maximize the space.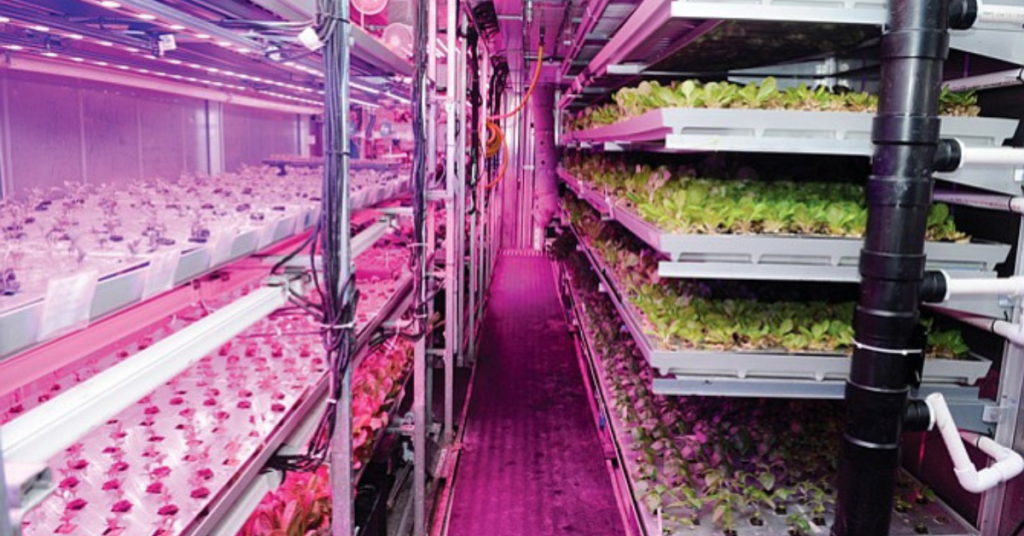 The company currently has eight TerraFarms in use, with plans in the works to increase that number to 48 farms in total. Of those, 25 will be deployed in Washington, D.C. The growth potential for this company is enormous.
TerraFarms can potentially cut agricultural time in half compared to traditional farming. A container of TerraFarm harvests 4,000 leafy green heads of lettuce every 10 to 12 days and matures a seed to a full head of lettuce in 30 days. Depending on the weather, conventional outdoor farming may take 60 to 70 days to achieve this.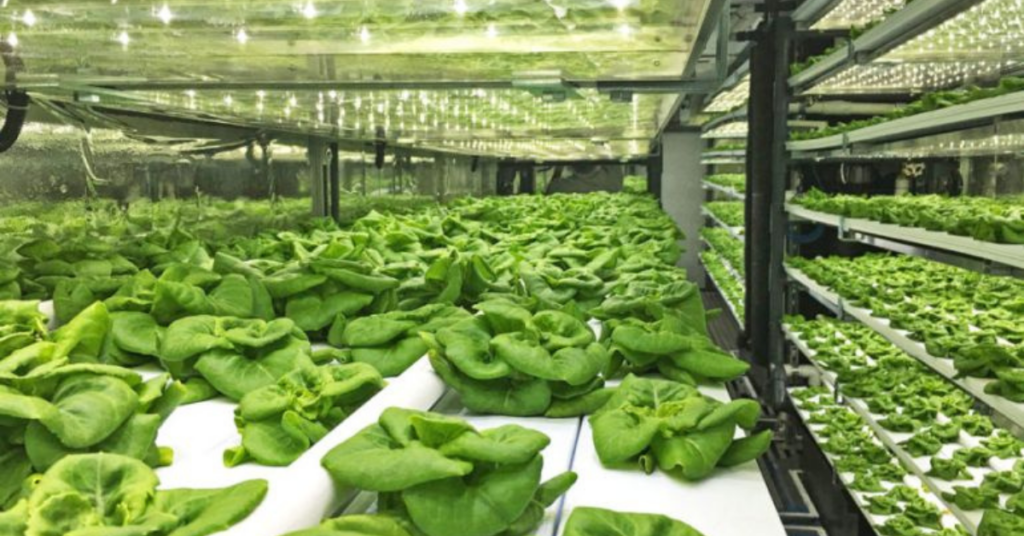 Terrafarm is now the largest producer of arugula in North America and is quickly diversifying by cultivating crops that include beets, broccoli, cilantro, and other vegetable varieties. 
Another advantage of Terrafarms is that they are safe for the environment. The container farms don't require the use of harmful pesticides, herbicides, or fertilizers. As a result, they generate no harmful runoff and the fruits and veggies fulfill most of the criteria for organic food. They also require significantly less water and land than traditional farms. Most importantly, shipping containers are recyclable and do not contribute to the landfill problem that plagues the world today.
In a developing nation with an ample supply of farmable land and usable water, the idea of utilizing technology like this seems out of the ordinary because it typically tends to be a more costly alternative to traditional farming. However, the firm now claims that it has achieved cost parity with traditional outdoor farming. It's the first in its class to achieve this, and this success is partly due to the flexibility and cost-effectiveness of shipping containers.
Terrafarm is just another example of how, with a little creativity and ingenuity, a shipping container can solve real-world problems and create cutting-edge businesses.
On-Site Storage Solutions
Looking for a reliable and eco-friendly storage solution? Look no further than On-Site Storage Solutions! Our high-quality storage containers are perfect for any storage or farming need, offering a cost-effective and long-lasting solution that you can depend on. Plus, with our commitment to the environment, you can feel good about choosing a sustainable option for your storage needs. Contact us today at (888) 405-8772 to learn more about how we can help you get started on your next project!